Kung Fu – 功夫
Kung Fu (功夫) is one of the oldest forms of Martial Arts in the world. One of the earliest recollections for Kung Fu is that it began with the Xia Dynasty (夏朝) over 4,000 years ago. Over the many centuries it has grown and developed through countless wars and uprisings, making many legends along the way.
The most widely known form of the art today is Wushu 武術, which is the combat sport iteration of the ancient martial art. Probably the most famous form of Kung Fu is Shaolin 少林, which is often misinterpreted as the deadliest form, when in actual fact the purpose was to condition the monks bodies for extensive meditation (also they are a peaceful Chan Buddhist practitioners who believed in life over death).
Kung Fu in literal terms means "skill acquired through practice". It is practiced today by millions of people around the world. The most famous form of the art today is Kung Fu Wushu (功夫術武) which is the combat sport arm. Some of the most famous practitioners in history include Yue Fei, Wong Fei Hung, Jet Li, Jackie Chan, Ip Man and of course the legendary Bruce Lee. The Kung Fu Academy NZ (永恆强功夫新西蘭) uses thousands of years and many styles of Kung Fu and adapts it for the modern world, making it a challenging and enjoyable experience.
Millions of people practice the art today for many different reasons. Why you should practice Kung Fu 功夫 is something only you will know, but this article will hopefully help you find out what it is.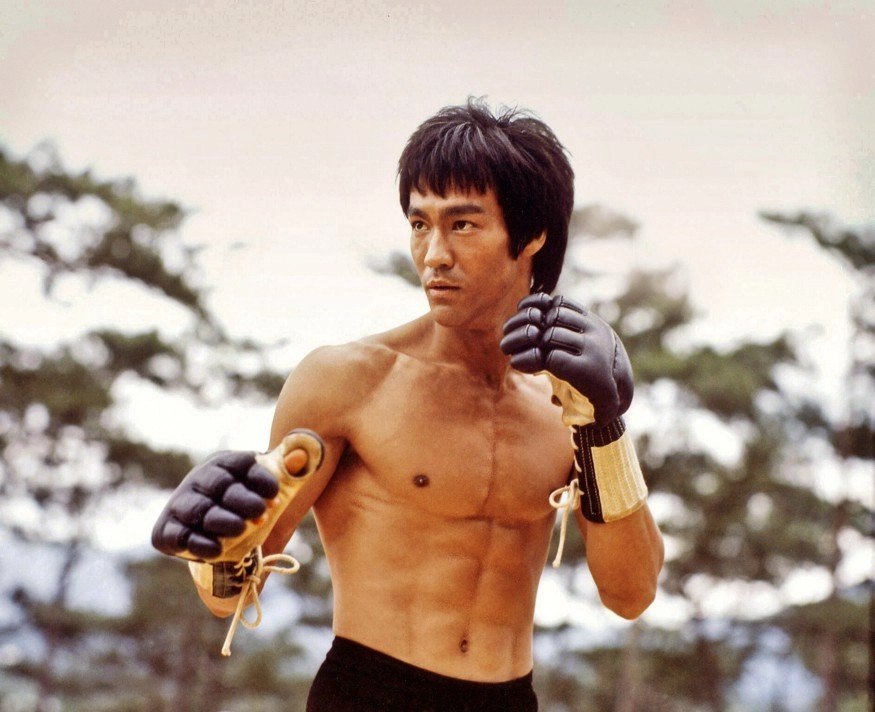 What do you practice?
Kung Fu is one of the most diverse martial arts in the world today. Typically, practitioners will practice all forms of striking techniques, stance work, weapons, wrestling, locking, throwing and most importantly Taolu 套路 (pattern/kata/forms). At the Kung Fu Academy NZ 永恆强功夫新西蘭, we practice it all as well as board breaking techniques, conditioning, Qigong (breathing exercises) and acrobatic techniques to name a few.
A typical martial arts class will consist of dynamic warmups, static and dynamic stretching, extensive technical lessons on the subject of the day, be it striking (Ji 击), wrestling (Shuai Jiao 擊中), locking (Qin Na 擒拿), Forms (taolu 套路) or whatever, recap and some fun activities to cap off a good class. There's honestly too much detail to go into, so you'd be better off coming on in and giving it a go!
What are the benefits?
Martial Arts benefit you by exercising the mind, body and spirit, keeping you fit and healthy and allowing you to learn more about yourself and what you are really capable of. There are also many underlying values that you learn through martial arts, such as self discipline, respect, humility, empathy, resilience, honour, integrity, persistence, dedication and more, all of which are core values that we at the Kung Fu Academy NZ 永恆强功夫新西蘭 hold dear. All of this you get in a warm, friendly environment where we empower you to achieve excellence through our martial arts world, which is our core purpose. That is why we are the provider of choice for martial arts, because we put you first.
There are of course many other benefits, ones that you would best learn by joining our family today rather than reading about them.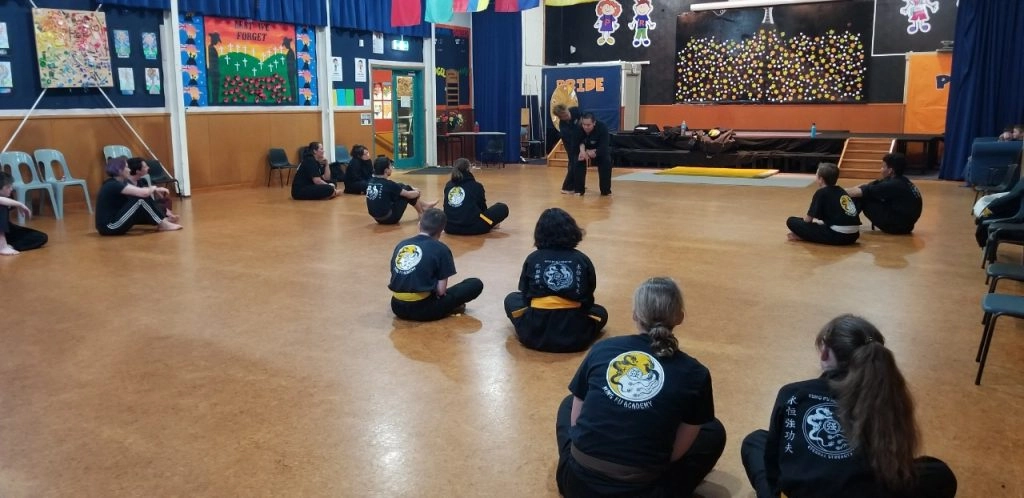 Your reasons?
Whatever your reasons are for trying Kung Fu, be it to get fit, build confidence, as a hobby, you love Kung Fu movies or whatever, we have what it takes to cater for your needs. How? Because we are unique in that we focus on YOU and helping you achieve your goals. Our purpose is to empower YOU to achieve EXCELLENCE through the world of martial arts. We have a deep desire to share our passion with you, we love watching students flourish and grow and we want you to be one of them.
Okay, so where do I sign up?
You're in the right place, simply click on the button below and we'll see you in class! Just note that our classes are every Monday and Thursday from 5.30pm – 6.30pm for kids aged 5 – 12 at 38 Kipling Street in Palmerston North. We also have kids classes in the Rangitikei area from 6.30pm – 7.30pm on Wednesdays and 10.30am – 11.30am on Saturdays at the Rangitikei College Gym in Marton.
Our teens and adults classes are every Monday and Thursday from 6.30pm – 8pm at 38 Kipling Street in Palmerston North. Sign up today and take advantage of your free trial session.
Check out our YouTube channel here: Fu Tube to get an interactive insight into us.