All about the Kung Fu Academy NZ



About Us – The Kung Fu Academy New Zealand is a Marital Arts and Fitness training centre, whose headquarters is based in Palmerston North. Martial arts classes and fitness training is our specialty. To begin with, you should scroll down and navigate the following options to learn more about The Kung Fu Academy NZ.
Who we are and what we do – Kung Fu Academy NZ
The Kung Fu Academy New Zealand is first and foremost a Martial Arts Academy. We teach regular Martial Arts Classes to all ages 5+. Our Academy specialises in Shaolin Kung Fu, but we also study many forms of martial arts and bring the best components of each art to you.
Kung Fu means "skill achieved through hard work and practice", not necessarily Martial Arts. We apply that philosophy to our Martial Arts and Fitness training. Most importantly it gives us "no limits", so allows us to practice and study all forms and all types of Martial Arts, bringing them together into one fluid system, which we deliver to you.
We teach and promote effective, real world techniques that are adapted for all abilities. Our headquarters is based in Palmerston North, where we teach regular martial arts classes. What's better than knowing how to defend yourself and your loved ones from any adversary?
What Kung Fu Academy NZ offers
The Kung Fu Academy NZ is a flexible training institute that provides a number of training options for all ages, makes and types. First and foremost we teach regular Martial Arts Classes which is our specialty and something we are proud and passionate about. We also offer:
Private lessons that give those who cannot attend our regular Martial Arts Classes a chance to train in Kung Fu,

School Programs which are designed to provide training options to primary, secondary and tertiary institutes,

Corporate Courses that are aimed at government, private and public organisations that require training for their staff,

Combat lessons, which focus on self defence tactics and fundamentals of combat training,

Martial Arts themed birthday parties, that give children an excellent, well catered and busy birthday experience they'll surely remember,

Circuit training for groups who require fitness training; and

Personal training programs, which is a popular fitness training regime where we design personal training exercises and nutritional programs for you to do in your own time.
Like we said, we're flexible, so if you have an idea of something you'd like us to do, contact us and we can design a package to suit you! To learn more about what we offer, please follow this link .
[toggle title='What makes us unique?' toggle border='none' toggle title_color='black'] We put the customer first. Our philosophy is focused on you and helping you achieve your goals. In addition, we are one of the few Martial Arts that truly are there own. What does that mean? It means the Kung Fu Academy NZ is the world centre for our style of Martial Arts, meaning we aren't restricted to bringing you the best training experience possible. We are always evolving to bring you the best.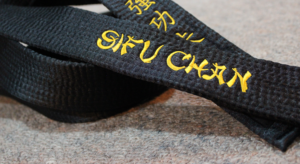 Our regular classes are
Monday and Thursday from 5.30pm – 8pm
.
Go to our
classes
page to find out which class is the one for you.
We are good at what we do
Our purpose is to empower YOU to achieve EXCELLENCE through the world of martial arts. We are customers choice for martial arts because we put YOU first. In addition:
Our Instructors have over 25 years martial arts experience each in several different styles.

Our Instructors are qualified with a Bachelor of Exercise Sports Science degree and diplomas in Management and Adult Education.

We're also national sparring champions, form/kata/pattern champions and experienced referees/judges in competition.

We put the customer first. Our aim is for you to be the best that you can be, no matter what your level is.

We have all sorts of options to suit your needs. For the most part, we come to you. No other martial arts gives you as many options as we do. Got an idea for something we don't provide? Let us know and we'll design a program to suit your needs.

In addition, our focus is on quality training. To be the best, you need to train with the best. We are the best.

Our team provides quality fitness training, whether its in class, or a specialist program designed for you.

We are family owned and operated.

Everything a traditional martial art does, we do, so if that's what you're looking for, you found it.

Furthermore, we care about you and we work hard to help you achieve your goals.

Finally, we're upfront and we hide nothing. Nothing is more frustrating than asking questions such as, "how much?" when the answer should be right in-front of you. Our no nonsense attitude carries right into everything we do, so you get

legitimacy

and the best from day one.
Not only are we champions, but we train champions, with

100% medal rate in Sanda competition

. Let us help you become the best.
Our standard prices are as follows:
Kids

–

Casual payment: $9.00 per class

Adults

–

Casual payment: $12.00 per class

A comprehensive list of all other prices is available upon Registration. We also offer significant

discounts

.

For more info or a free no obligation quote, please contact us. Also visit our

prices

page to find out about our payment options.
We are located at 38 Kipling Street, Roslyn, Palmerston North 4414, in the Roslyn School Hall. Check out the map on the sidebar to find out more and look for the sign.

---
Here's a little demo on what we do:
---
Check us out on YouTube and join our Facebook, Instagram and Twitter pages to keep up to date with the latest in Kung Fu!
For more videos, visit our YouTube page: KungFuTube
Share :